Events
We regularly hold special events in our Steyning café, from wine tastings and author book evenings through to culinary tasting and charity nights. Here's what's happening in the next few weeks - we'd be delighted to see you there.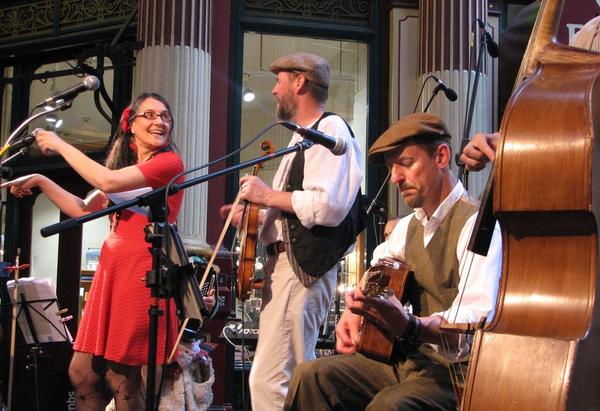 Taylor Maid live music night - back by popular demand!
Friday 19th October
It is with great pleasure that we are able to announce another live music night with acclaimed swing band 'Taylor Maid'.
Join us in the café on Friday 19th October and enjoy Latin, Gypsy-Jazz, lively fiddle and much more whilst dining from a special autumnal three-course menu.
It's £35 for the evening which includes the three course meal PLUS the fabulous live music from this talented quartet.
You can view the menu for the evening here.
We strongly advise that you book a table in advance as this band is hugely popular with a strong, local following.
You can book your table here or by calling 01903 815045 (option 1).